To Our Artisans
You are Helping us Spread Real Happiness!!!
To Our Customers
You are Preserving Culture and Empowering Artisans!!
Morgan's Market Artisans Shop is dedicated to supporting local artisans and their goods and crafts. We feature local, home-grown and handmade products such as cheese, jellies, lotions, soaps, local honey, peanut and pecan brittle, goat milk, beef and much more. Our unique local artisan handmade gifts include jewelry, crafts and pottery.
We continue to expand the market each month with more one-of-a-kind products. Think of Morgan's Market when you need to buy that special gift for any occasion. Having a party? Come select a special cheese to have with your wine, or delicious spiced apple cider for your Christmas event. New additions arrive frequently so be sure to check out the Artisans' Store each time you visit.
Here are Some of our Local Artisans!
David Brooks: Wood Planter, Signs & Wood Flowers
Elise Lacey Pottery: Pottery
Wicks & Wood: Wood Wick Candles
K2: Painted Water Bottles & Mugs/Welcome Signs
Martha King: Paintings
Annu: Photographs
Peggy: Macramé Bottles
Firefly Halters and Collars: Horse Halters & Dog Collars
Wreath's By Design: Wreaths
Happy's Trinkets: Bookmarks, Bracelets, Charcuterie Boards, Flowerpots
Shay's Soaps: Soap, Lotions, Personal Care Products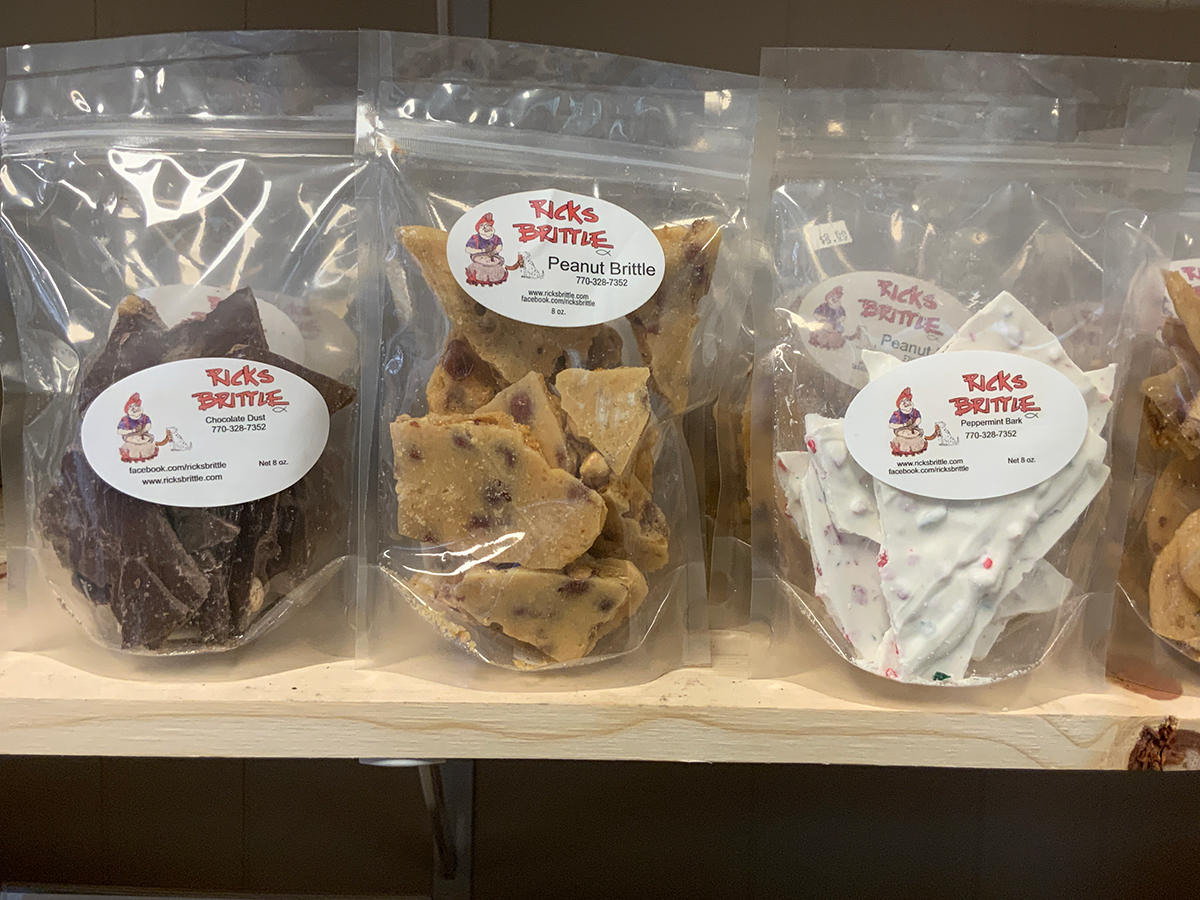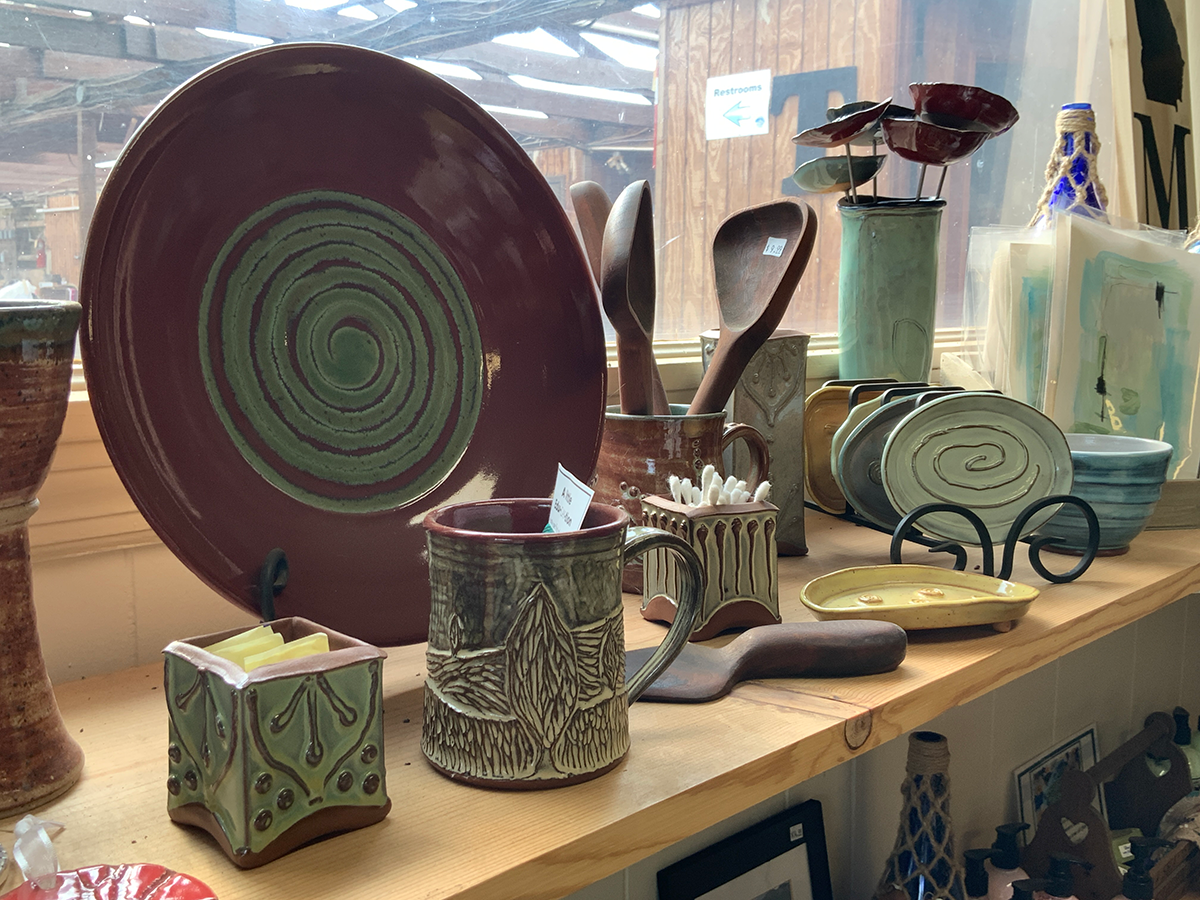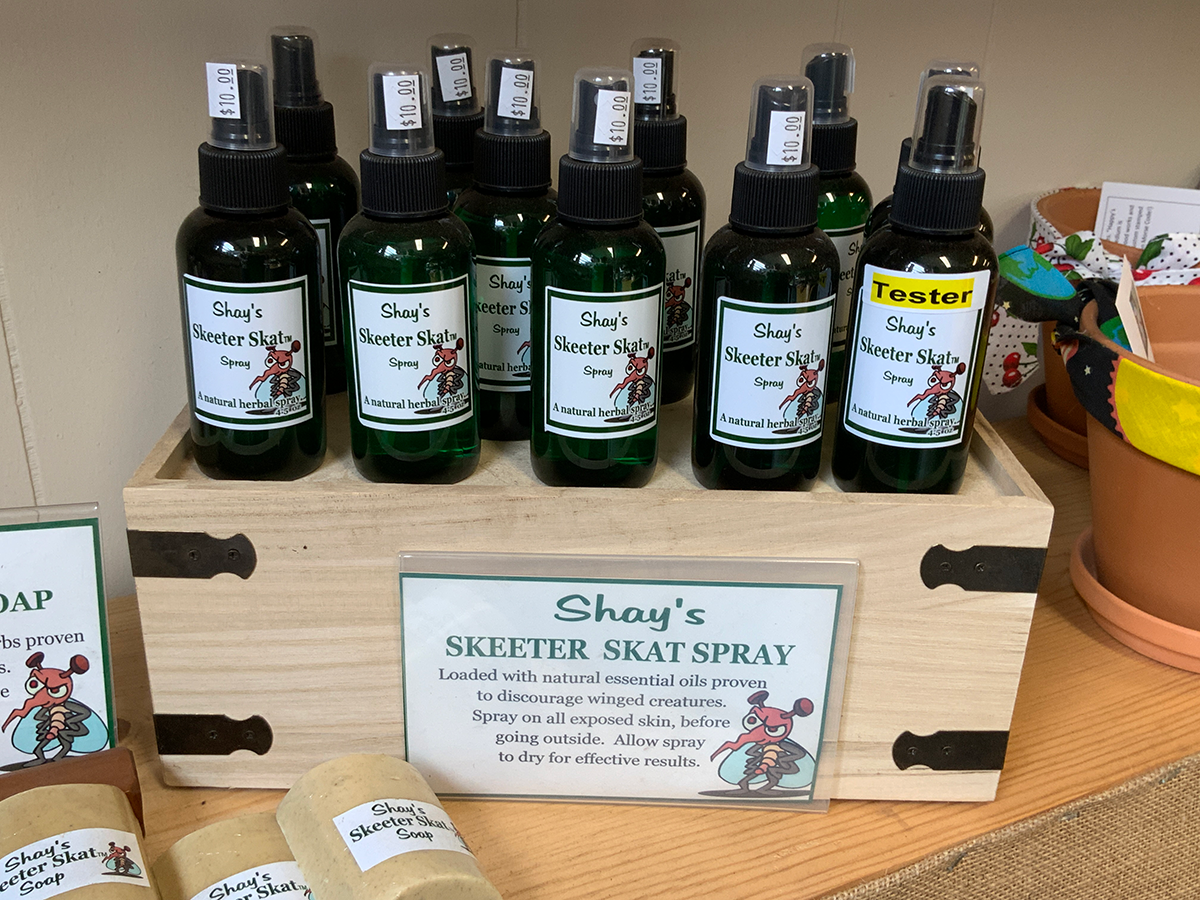 Windy Hill Family Farms: Beef
Capra Gia: Goat Cheese
Udderly Cool Creamery: Cow Cheese
Sally Ray: Pictures
D.V.: Painted Art Cards
Hot Chocolate Bomb Mom: Hot Chocolate Bombs, Chocolate Covered Oreos, Pretzels & Easter Eggs
Nana Birdhouses: Custom Birdhouses
Ricks Brittle: Peanut Brittle and Pecan Brittle
Wally B's: Local Honey & Beeswax Candles
Beyond Mountains Coffee: Coffee
Hearthstone Artisans: Bracelets & Necklaces